Peach and Daisy Sticker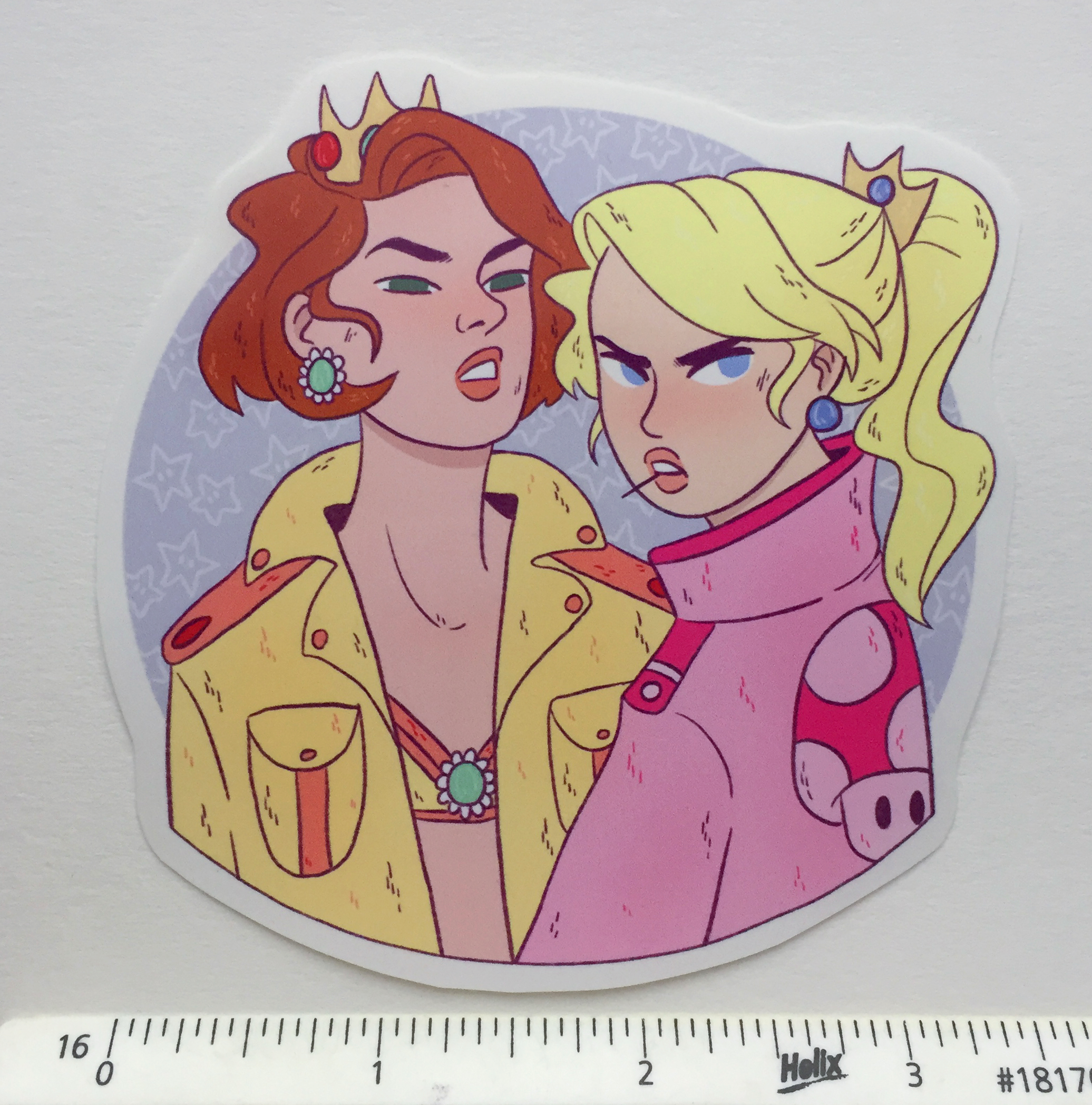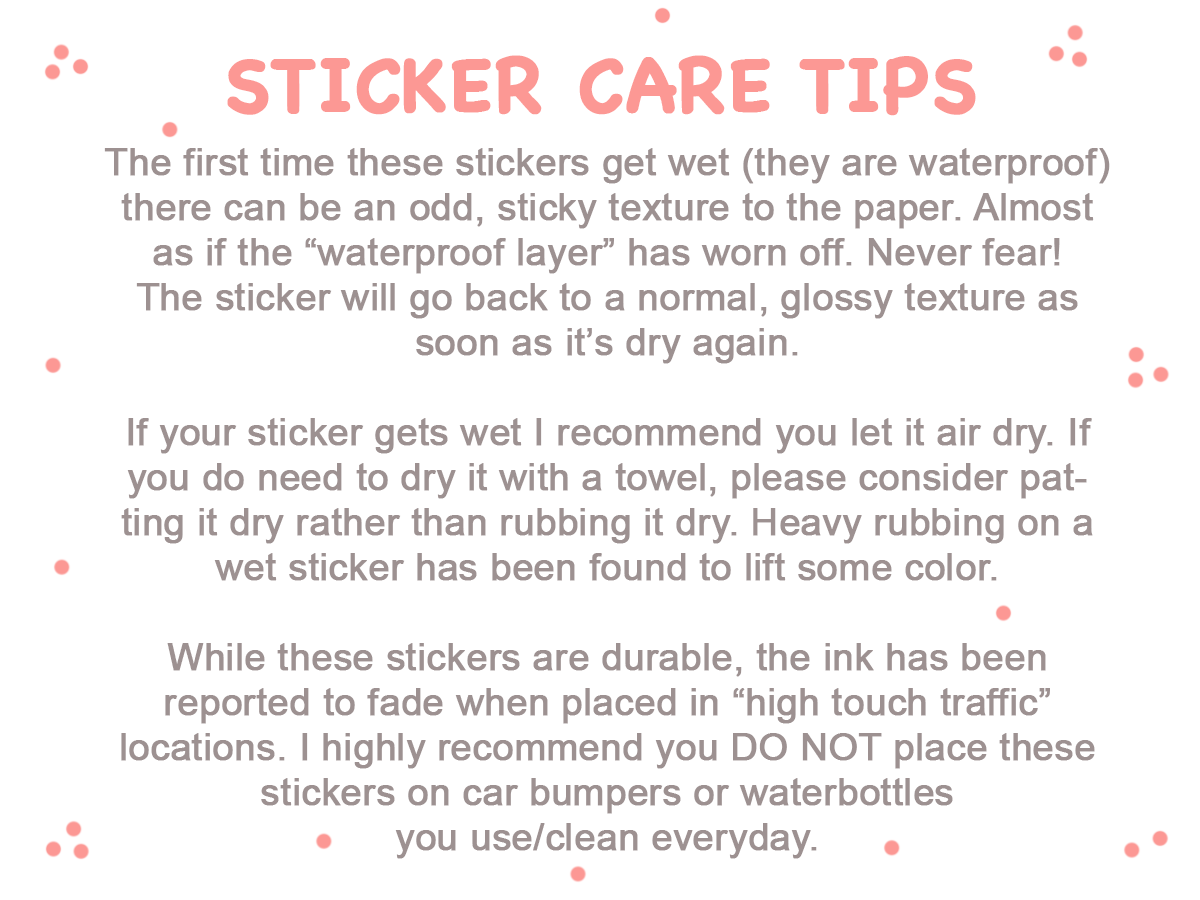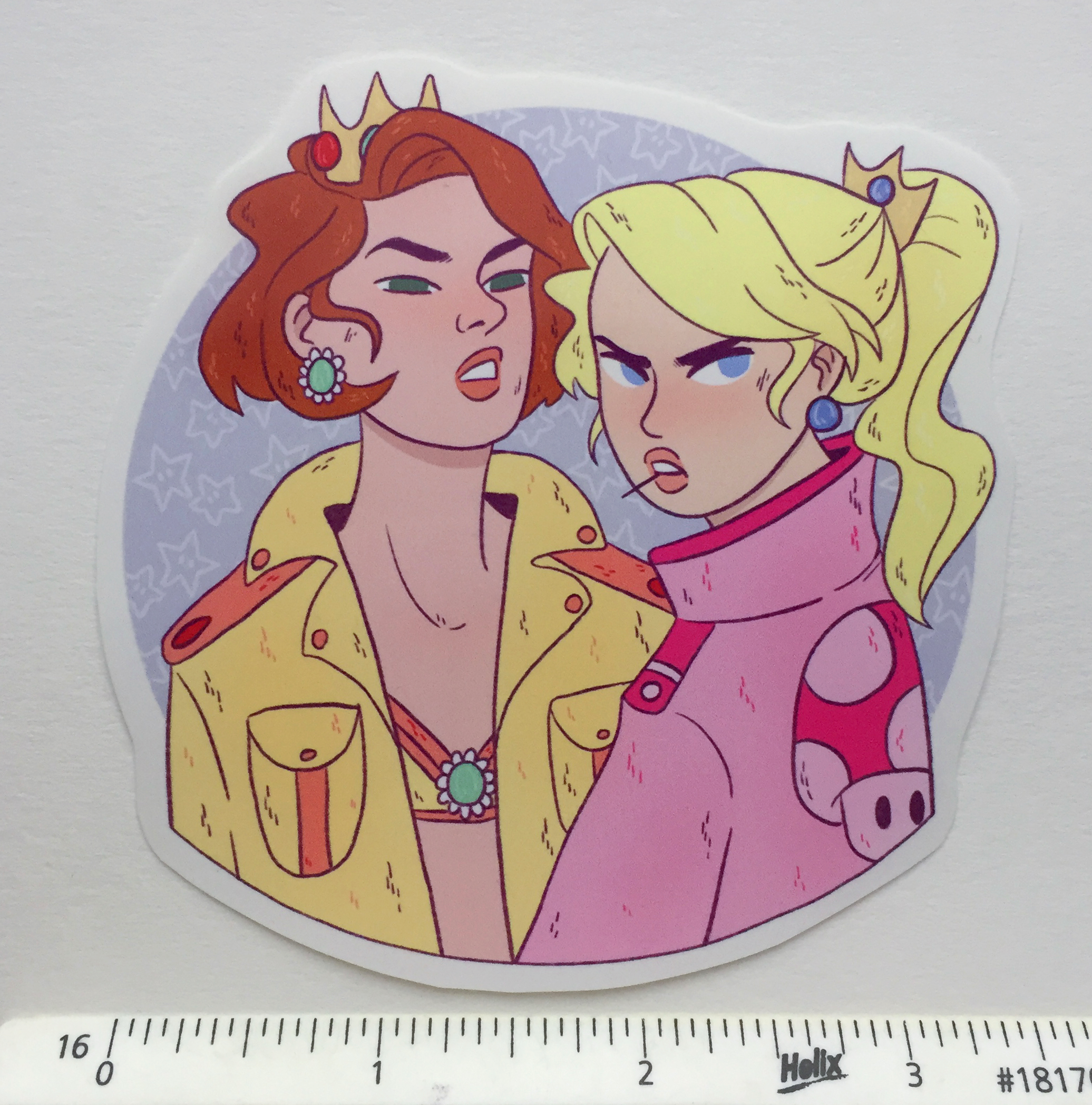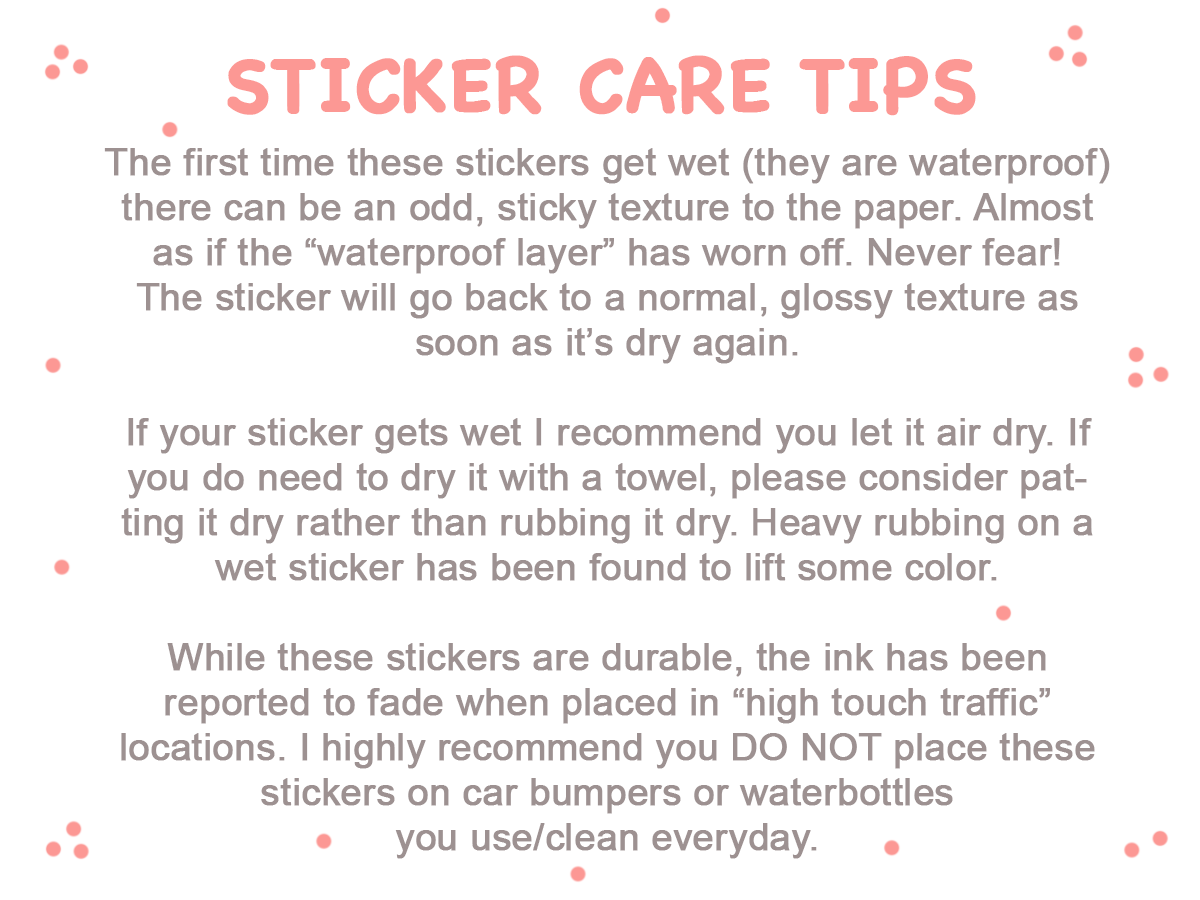 Peach and Daisy Sticker
Inspired by my two favorite Super Marios Bros ladies, this bright design features Princess Peach and Daisy in all their badass glory.
This sticker is perfect for laptops, water bottles, gifts - anywhere you want to show off some Peach/Daisy spirit. (I do not recommend using these as bumperstickers, they're weatherproof but not *that* weatherproof)

Printed with high saturated ink on premium glossy, weather proof vinyl this sticker is very durable. The 3.5" x 3.5" sticker is hand cut by yours truly. Slits on the sticker's paper backing make it easy to peel and place.

Order will be mailed in a 5" x 6" envelope and shipped within 3-5 business days of purchase.

Order can be cancelled within 24 hrs of purchase for a full refund. After 24 hrs no refunds can be accepted.