You, Me and an RPG Zine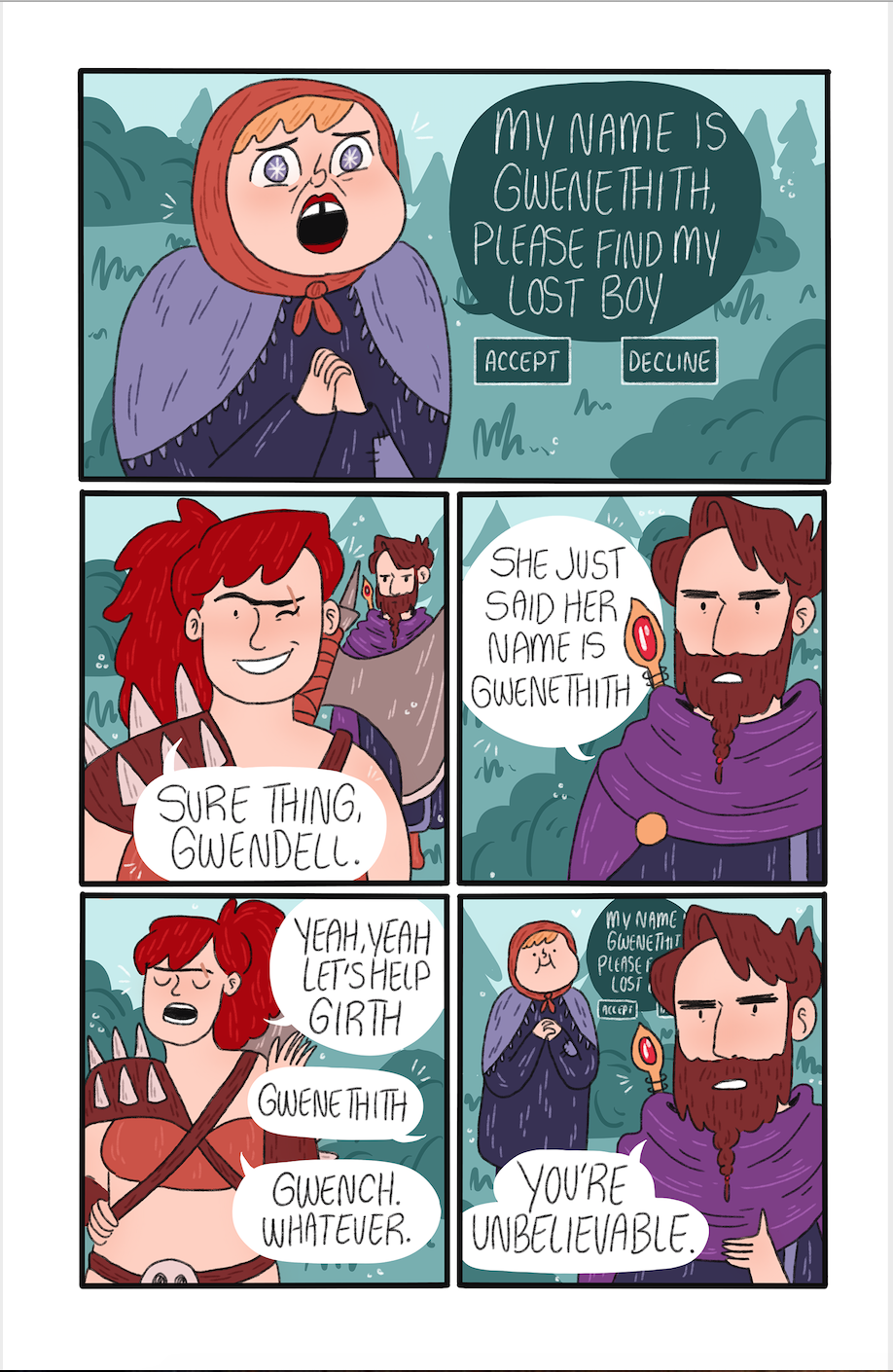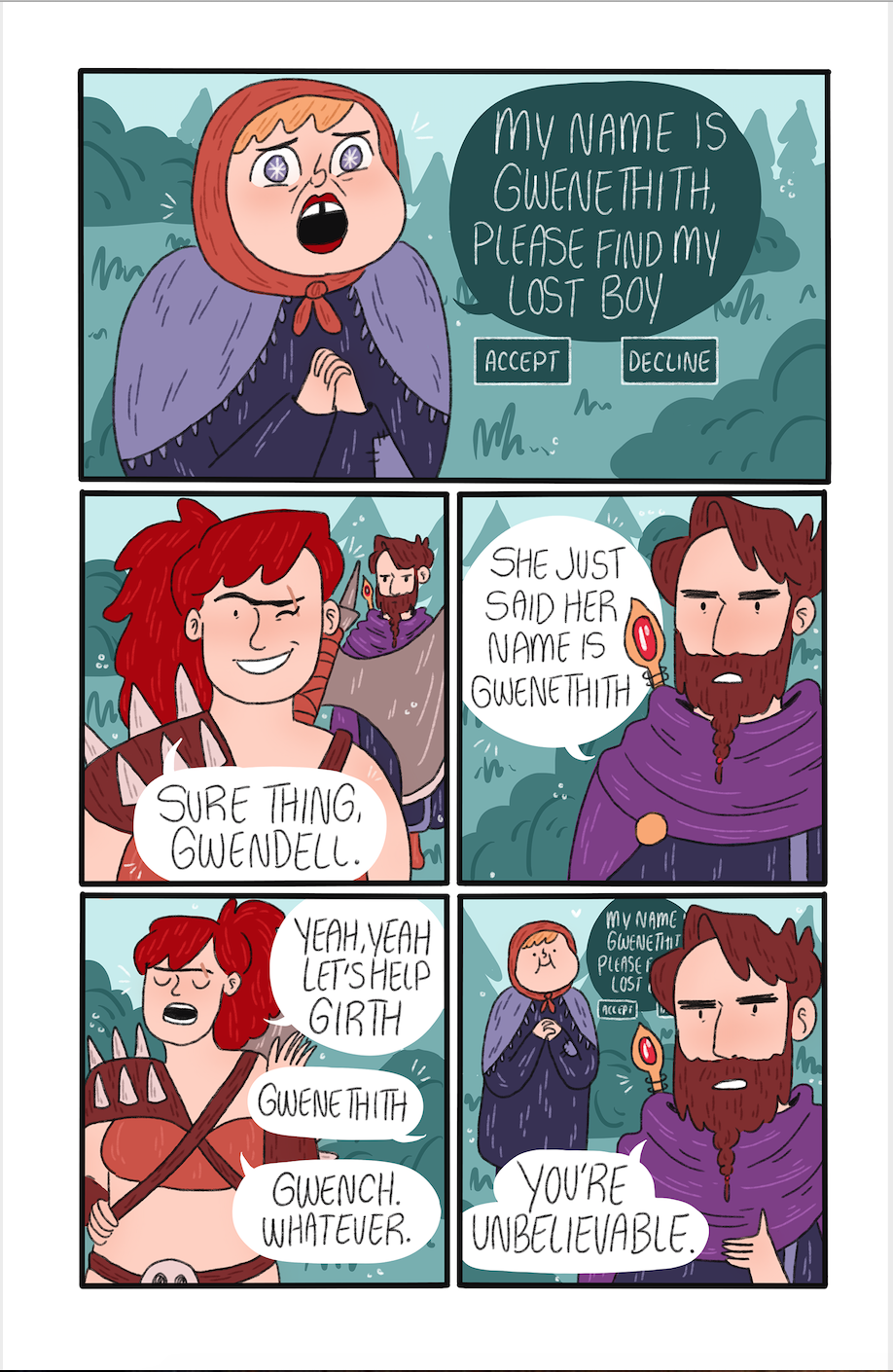 You, Me and an RPG Zine
Do you take your time coming up with a unique name for your character, or do you add as many '69's' and '420s' as you can fit into a single username?
Do you smash every vase, barrel and box that crosses your path?
Do you hear "STOP, THIEF" more times than you can count in a single gaming session?
Then this is the mini-comic book for you!
My first printed zine, this booklet features 10 never-before seen, full page, colored comics exploring the ins and outs of RPG (Role Playing Game) life. Join Ignass and Imperimagdum as they traverse a fantasy world, taking on side quests and battling level 37 bosses. Inspired by the VERY different play styles my husband and I have exhibited over years of Elder Scrolls, Witcher, Divinity and other RPG game play.
This 5.5" x 8.5" booklet is printed on 100lb semi-gloss silk paper that is sure to hold up to the many, many friends who will no doubt want to borrow the latest addition to your ArtbyMoga merch collection.